October 10th, 2014 | Published in Things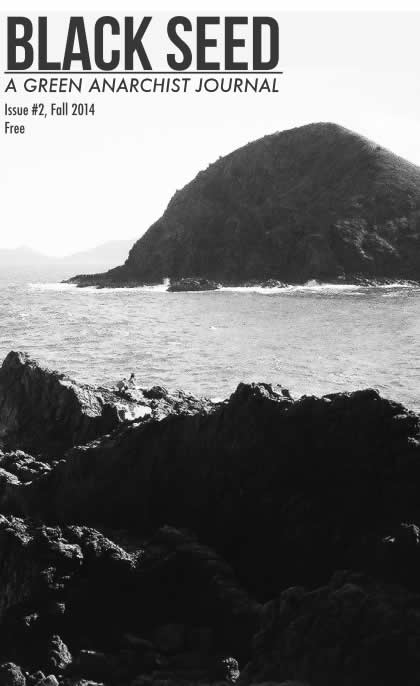 Black Seed is an anarchist paper in the tradition of Green Anarchy magazine (RIP) that presents through essays, images, stories, and poetry, green anarchist perspectives. Black Seed is a 32 page newspaper format biannual publication. This is the second issue.
Black Seed is a collectively-produced, print-only newspaper that is concerned with the larger questions of what green anarchy means as an idea, a conversation, and lived reality. We're not interested in presenting a green anarchist ideology, but rather in creating a space to ask larger questions. This issue will expand the conversations begun in our first issue, while moving into new territory.